September 22 2013
1
22
/

09
/

September
/

2013
20:10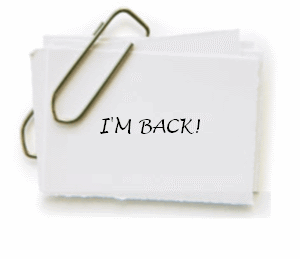 Hi Folks...
Sorry for my long absence! Last few months have been
fairly difficult for me, but my Shrink got me up and
running again.... I'm enjoying life again!!
It has also been tough for my family, so I 'had' to
invest some time in them too.
I'm not as energetic as I used to be, but the last
few weeks I got a lot of VERY NICE mails that got me
thinking... (Thanks for those mails!!!!!!!!!!)
I think it's time to continue this site.
So, Enjoy!!!